For hire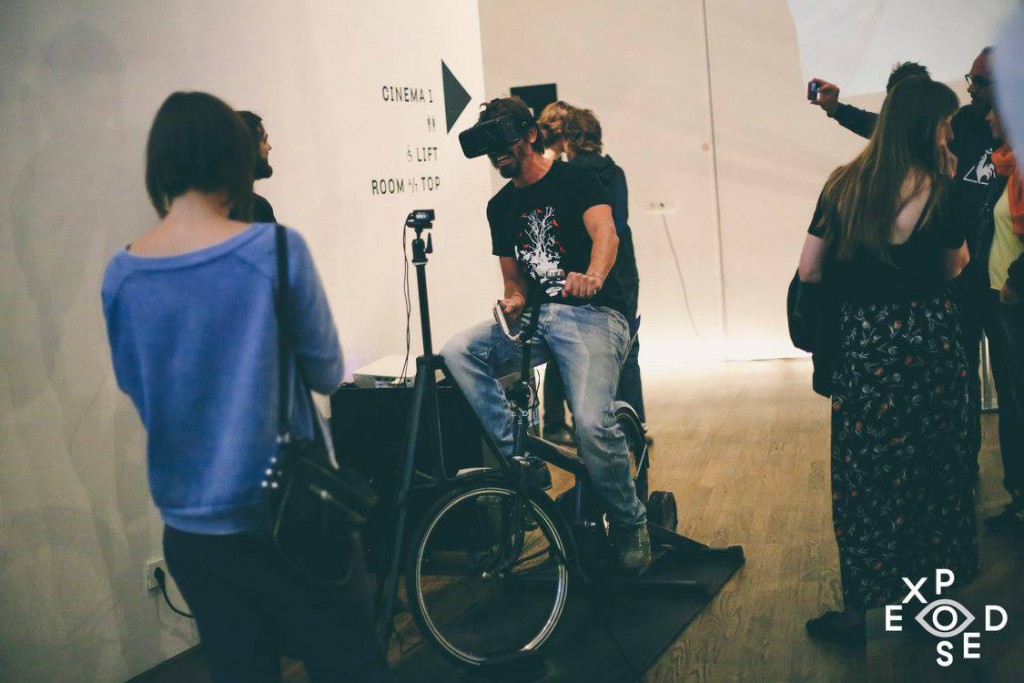 Many of our installations can be hired to liven up events or festivals.
The installations currently available are Sensorgan, Citytrip, Eyestalkers, Sphere and Panopticons.
Commissions
Apart from making our own interactive installation Front404 also makes custom interactive installations on commission for clients. Some examples of installations we have made for clients: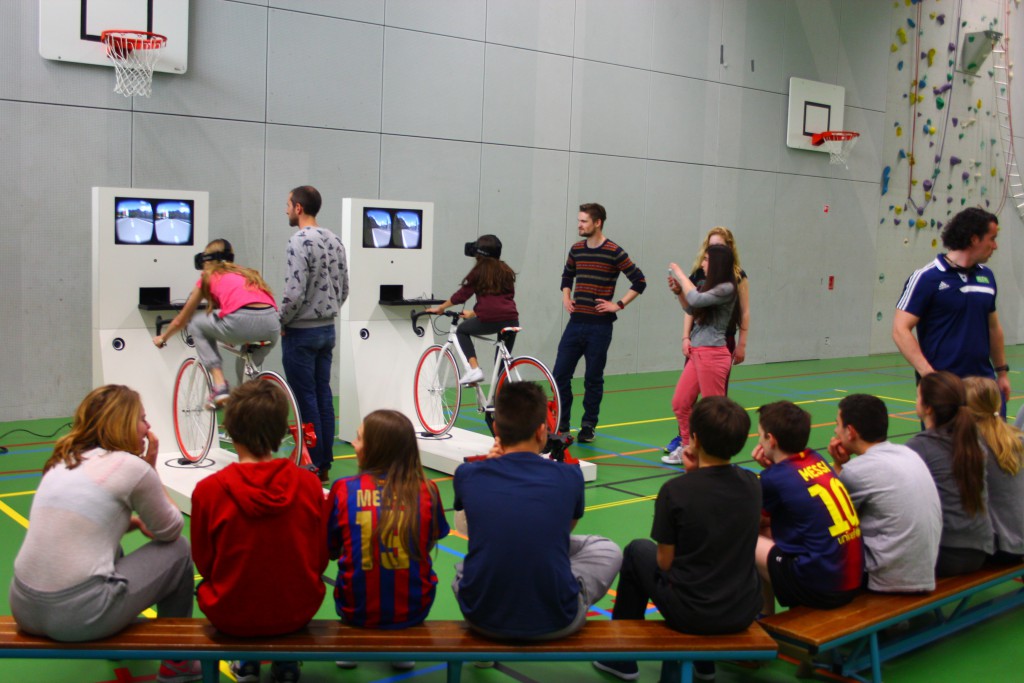 Tour de VRance
With the Grand Départ of the Tour de France being held in Utrecht in 2015 the Utrecht-based organisation Harten voor Sport, whose goal is to promote exercise and sport to children, wanted to have a fun activity to be part of a program to take to schools and get the kids enthusiastic about the Tour de France and cycling in general. For them we developed this Virtual Reality bicycle installation based on a Tour de France downhill time trial course.
More info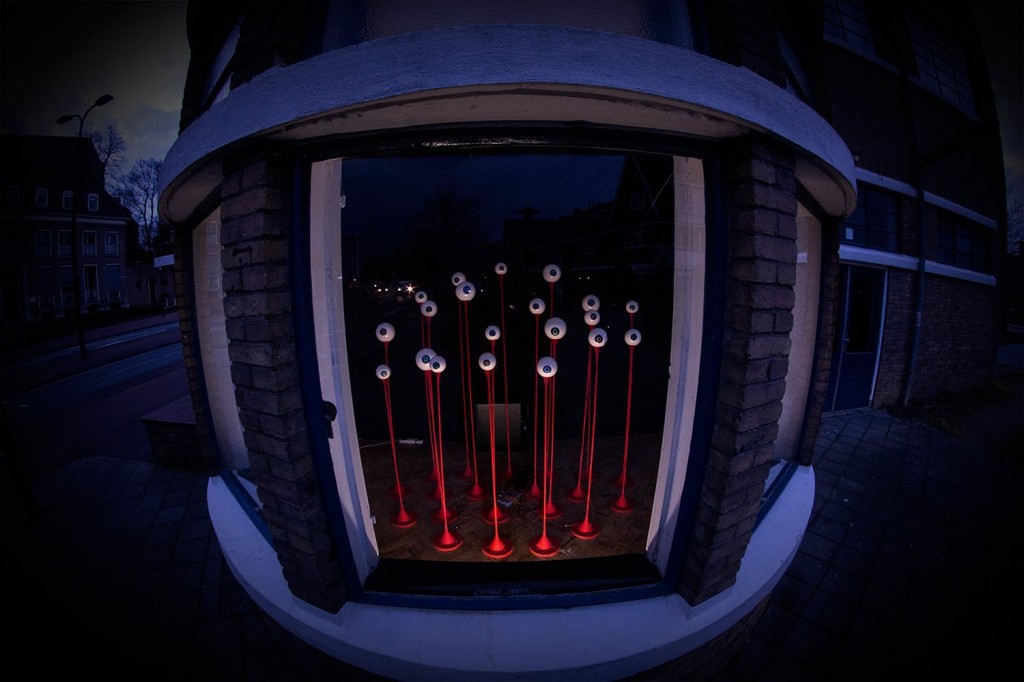 Eyestalkers
Kunstenlab, a museum in Deventer, asked us to develop an interactive installation based on the theme of surveillance to be displayed in a small exposition room just outside of the museum, where it could catch people's attention and get people to walk in and visit the Watching (Over) Me exposition.
More info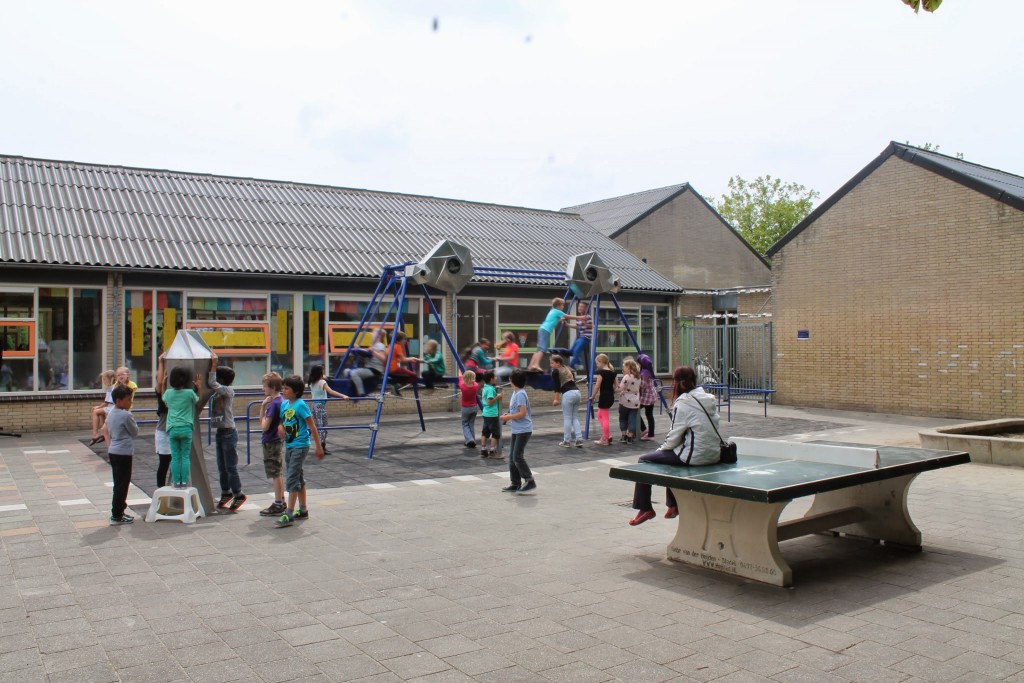 De Energiebron van Lunetten
we were asked to help develop part of an experimental swing, on a local school's playground, that would generate power when used by the children. The generated power was then used to play animations that were made in cooperation with the students in a nearby column with screens inside.
More info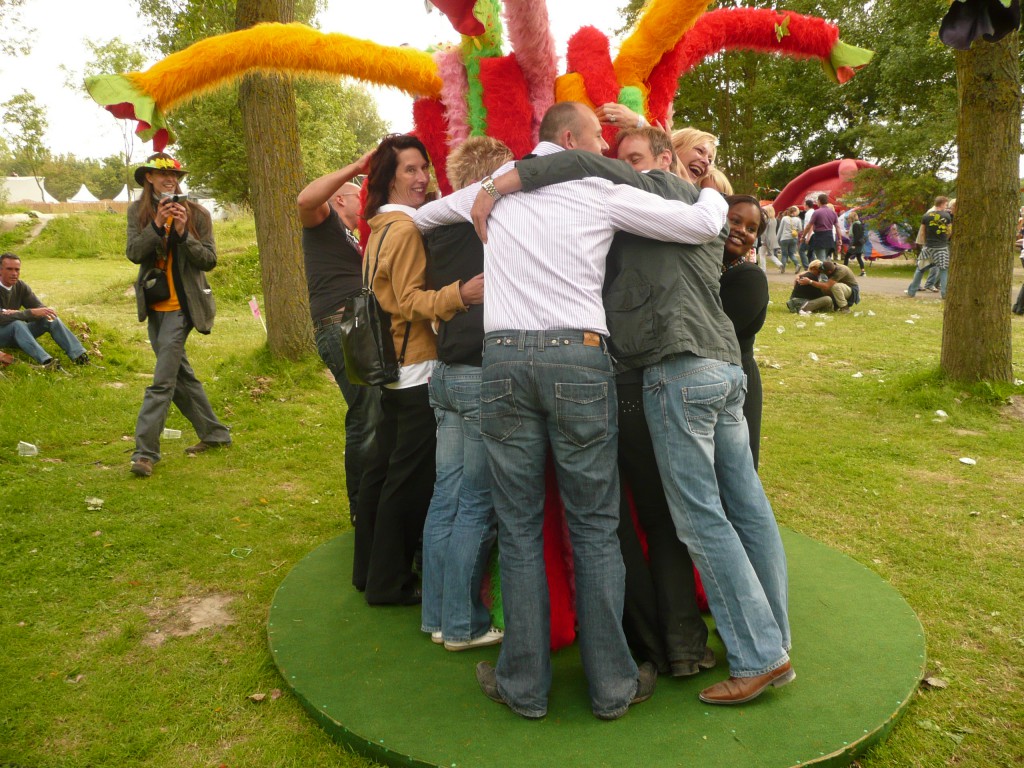 Chemistree
The non-profit organisation Globalicious asked us to create an eye-catching installation that could be taken to festivals to promote one or more of the Millennium goals while fitting in with Globalicious' over the top happy and colourful style, and would leave people with very positive feelings. We made a large, fluffy, colourful tree for them that would dance and play happy music the more people hugged it.
More info
If you are interested in hiring one of our installations for an event or would like to discuss the possibility of commissioning a custom interactive installation feel free to send us an email for more information.
A small selection of some of the organisations we have worked with: