FRONT404
FRONT404 is a Dutch duo of artists consisting of Thomas voor 't Hekke and Bas van Oerle. Our main focus lies on interactive installations. We want to reach people in unusual ways, instead of the all too familiar frames they are used to, such as the TV-screen or advertisements in the streets. FRONT404 tries to surprise people, taking them out of their daily reality. Using humour and playful interaction we offer new perspectives and ways of looking at the world. You can keep up to date about new work and expositions by following us on Facebook.
NEWS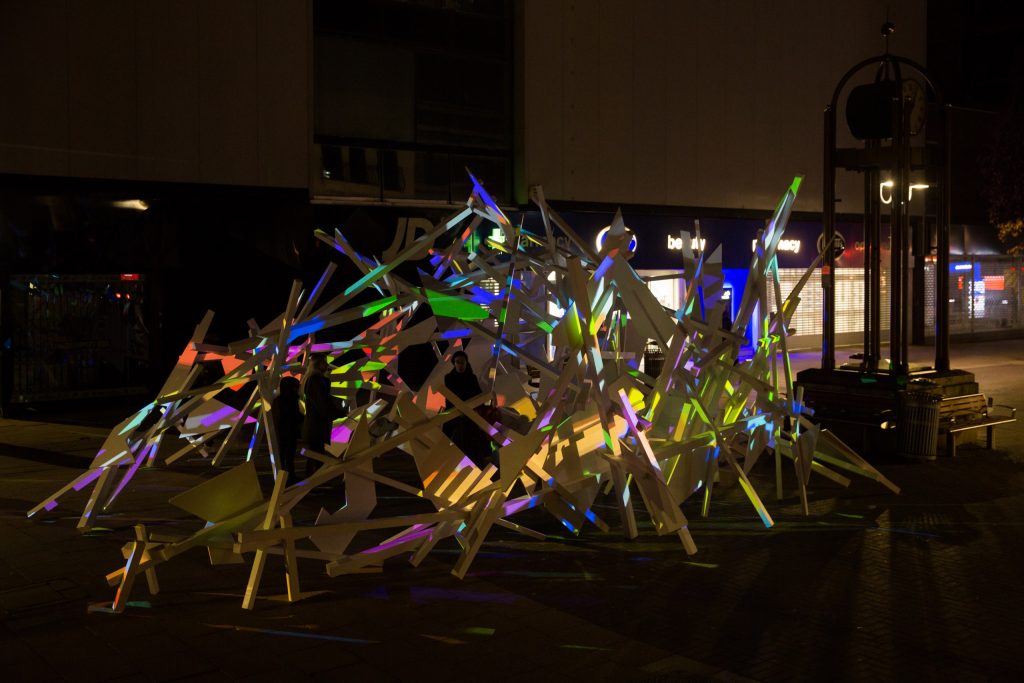 We collaborated with artist Stefan Reiss on his public artwork O.T. 968. The artwork is a physical installation made of large wooden beams and boards with an all over video projection. Created in the center of Ilford, UK, this work aims to bring people together and serve as a meeting point, and create an experience where the audience can influence the vivid, interactive projection with their presence and movement.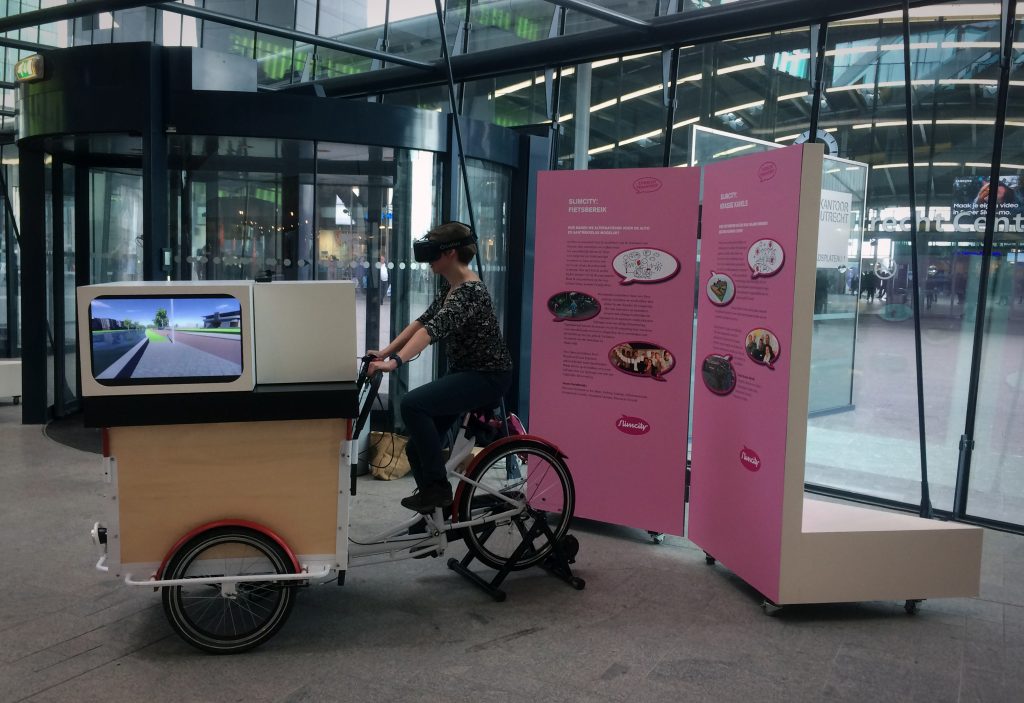 For the project 'Slimcity' for the municipality of Utrecht we built a virtual reality cargo bike.
The bike is presented in the Utrecht city hall, and can be used to experience a bicycle ride through a part of the city which is under construction. In the experience the visitor gets to answer some questions about how they would improve this area. Slimcity is an initiative about exploring how new technology can contribute to better urban development and citizen engagement.