FRONT404
FRONT404 is a Dutch duo of artists consisting of Thomas voor 't Hekke and Bas van Oerle. FRONT404 works on lots of different art projects, focussing on interactive installations. FRONT404 is about getting people out of their daily routine, and trying to make them think a little. We try to add some playfulness or some weirdness to people's day. We want to reach people in unusual ways, instead of the all too familiar frames they are used to, such as the TV-screen or advertisements in the streets. FRONT404 tries to surprise people, taking them out of their daily reality. Using humour and playful interaction they offer new perspectives and ways of looking at the world. You can keep up to date about new work and expositions by following us on Facebook.
NEWS
Yessss! Plastic Reflectic is coming to SXSW 2017. The interactive kinetic plastic soup installation is hosted at the great New Dutch Wave at SXSW 12-15 March' at Swan dive.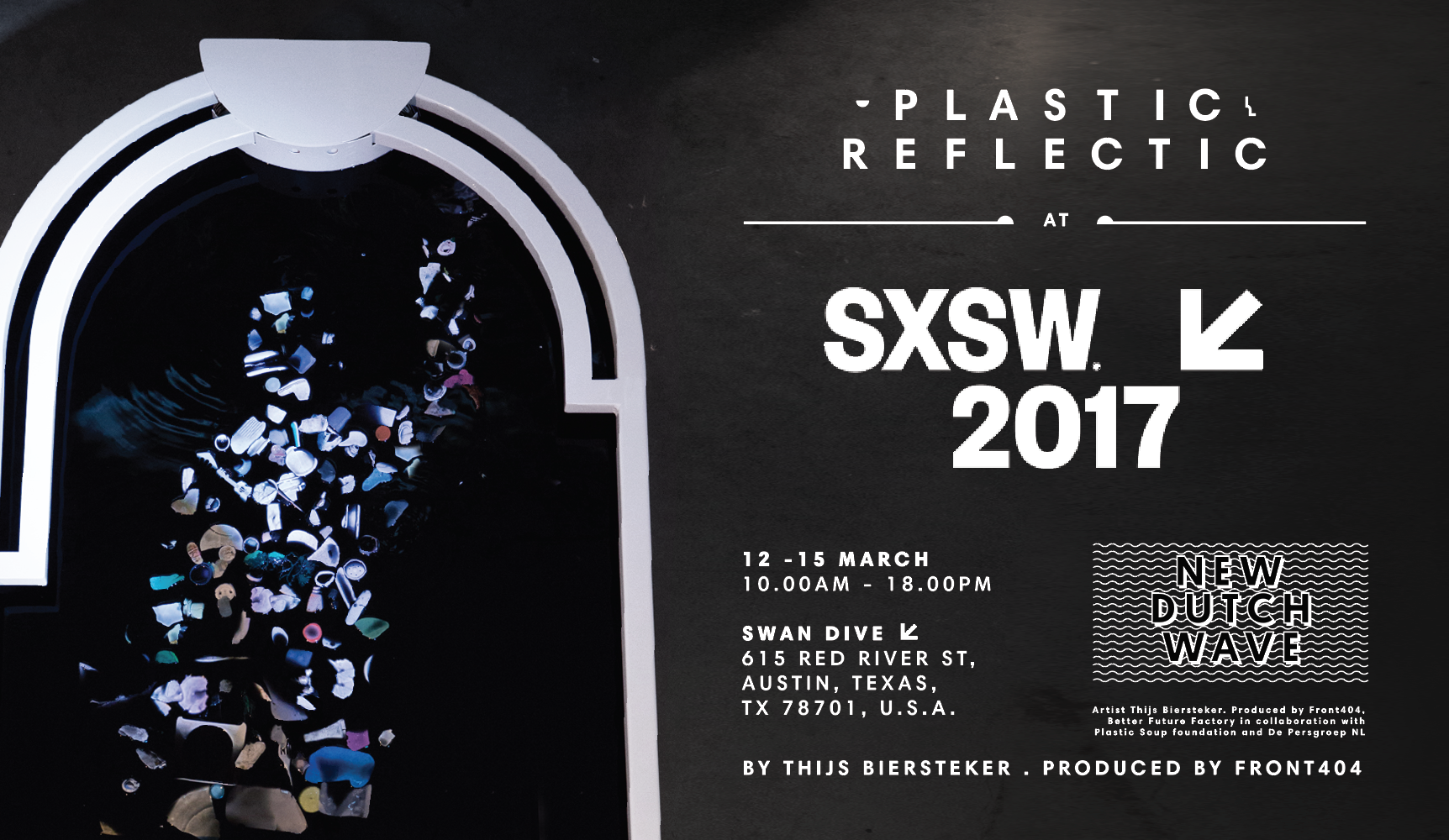 More about Plastic Reflectic can be found on the project page.