About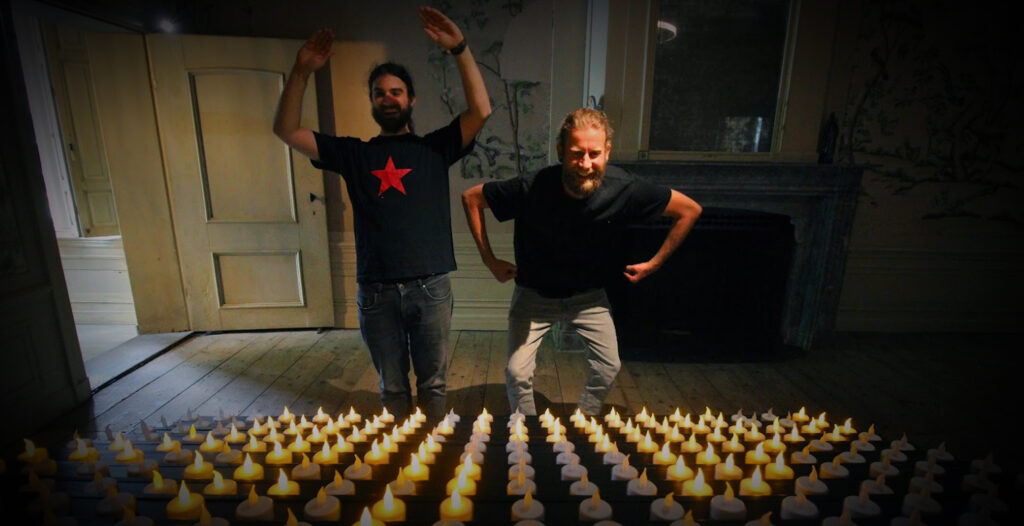 FRONT404 is a Dutch duo of artists consisting of Thomas voor 't Hekke (right) and Bas van Oerle (left). We mostly make interactive installations, using easily accessible and direct interaction as a means to reach people in innovative, meaningful and playful ways. We try to reach people in unexpected and unusual ways, in the conviction that memorable and fun experiences are the best way to get them to look at the world in a new light. Much of FRONT404's work is dedicated to our quest to make the world a more playful place. Our work has been exhibited in Amsterdam, Brussels, New York, Austin, Stockholm, Montreal, Kuwait City and Beijing, among others.
While we mostly work on our own projects, we are available for commissioned projects, and for technical work for other artists and creatives.
Some of our installations can be booked for festivals, expositions or other events. At the moment, the following projects are available:
Bonfire
Thoughts and Prayers
Sensorgan
Eyestalkers
You can contact us at info@front404.com or give us a call at +316 1482 3336 for more information or to discuss commissions/technical work/renting an installation.