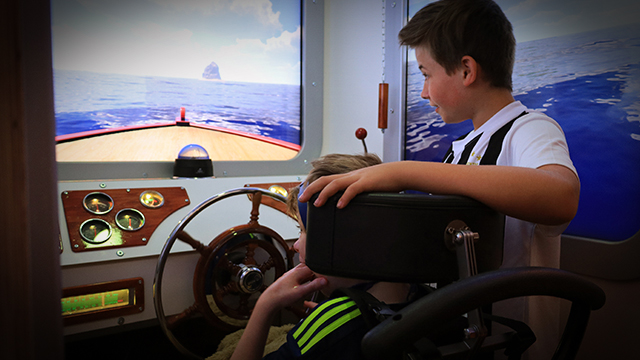 BIO boat (2023)
We recently finished a boat simulator for the BIO Holiday resort in Arnhem, a holiday resort for disabled people. The boat is in a room designed and built by Barry Emons, meant to relax and stimulate the senses. In this room, completely decorated in the sea and water theme, there is a beautiful boat of which we have set up the wheelhouse. We were responsible for the the interior; the control panel, the screens and the game and audio design.
Thanks to Barry Emons and BIO Holiday resort for this great assignment. It was a blessing to make such a beautiful project for this target group!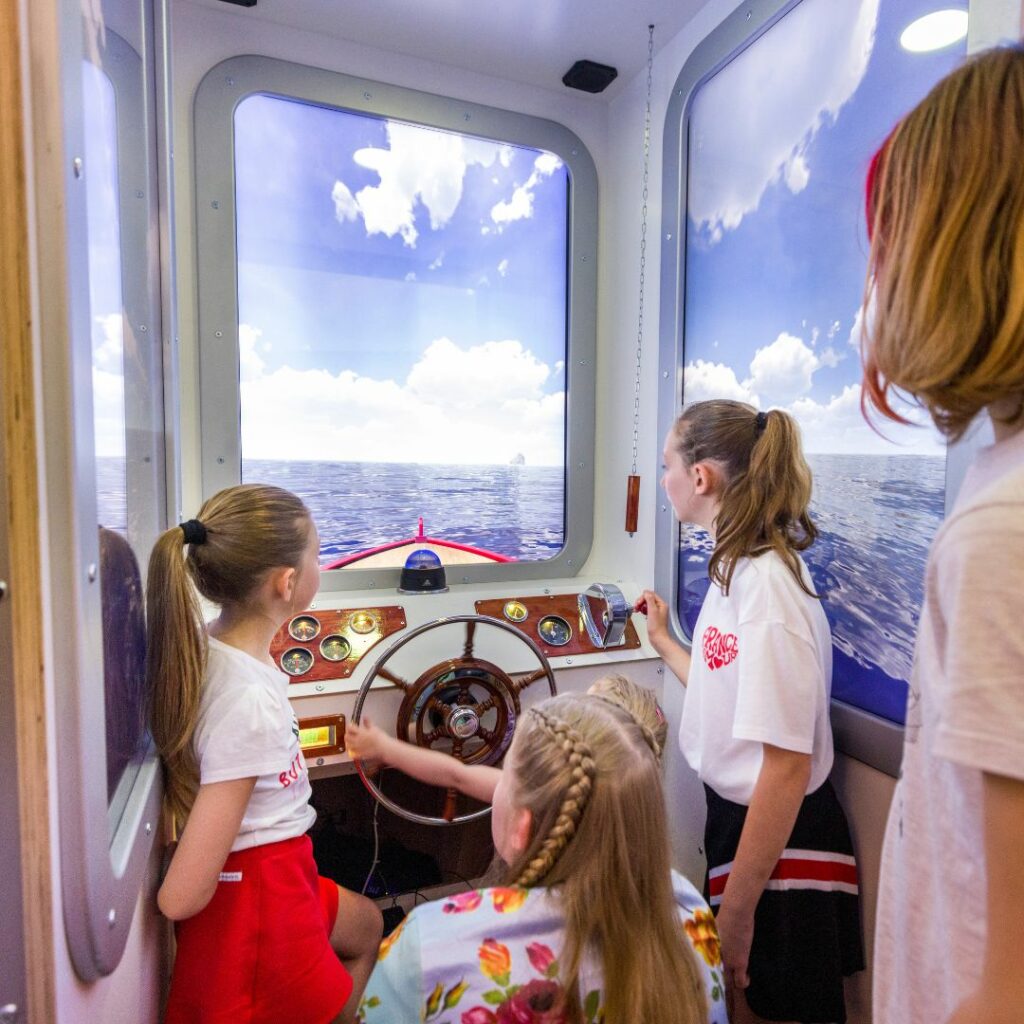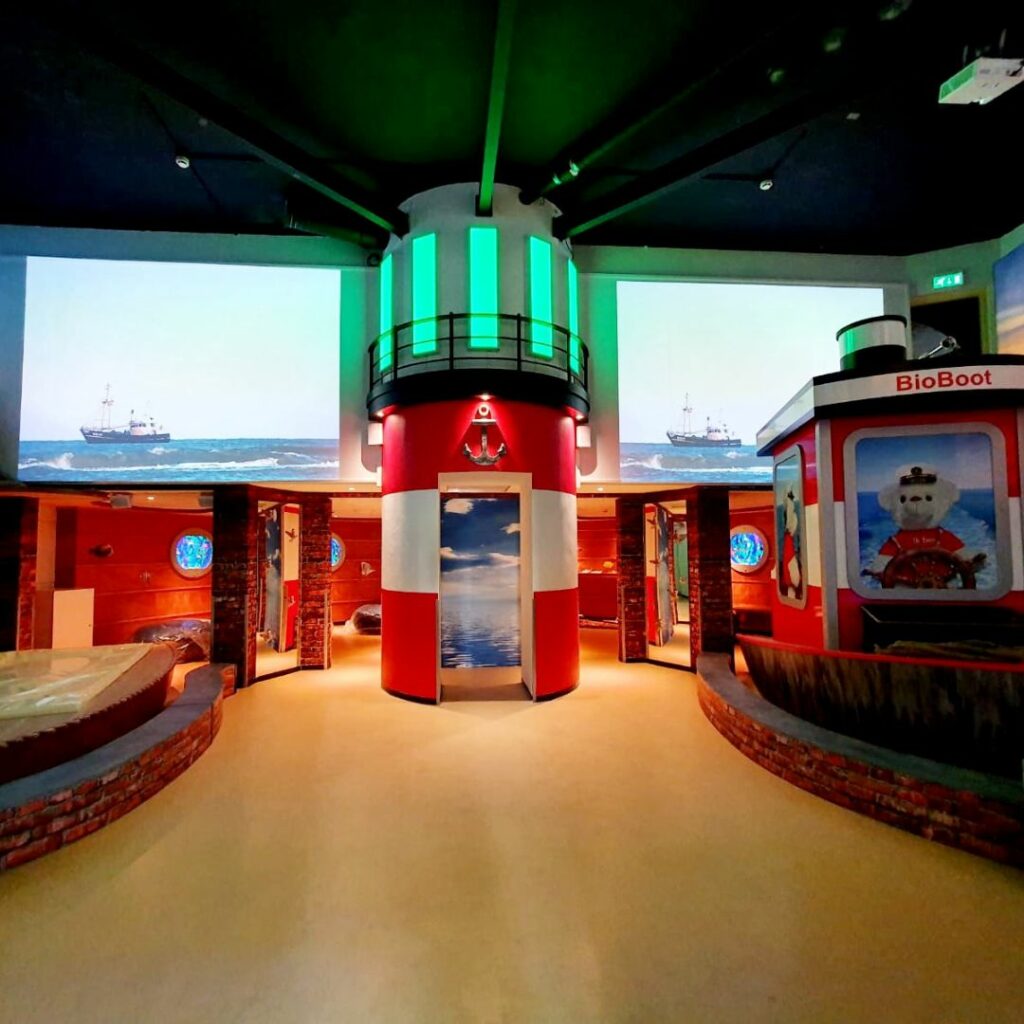 Soon there will be more footage of this project here!