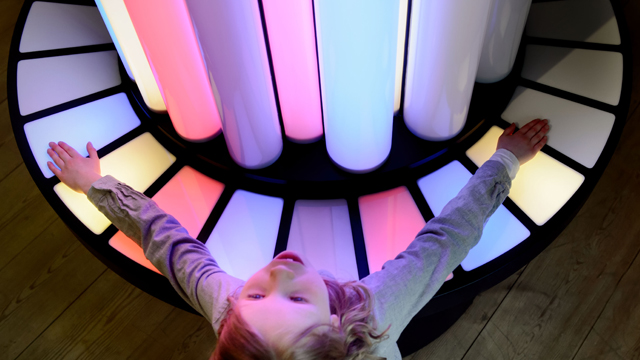 Sensorgan
The Sensorgan is an interactive, coöperative light instrument you can play with your friends. By moving your hands across its' surface you create music and colourfully light up the organ-pipes of the instrument. In this way you create an audiovisual spectacle that can be heard and seen from far away to entertain the people around you or serve as a beacon to meet up with your friends. Whether you use the Sensorgan to play a tune, run around it trying to light up all of the pipes, use it as a hangout spot with your friends or just zone out for a while looking at the pretty lights, the Sensorgan is an experience you have to try.
The Sensorgan is available for hire!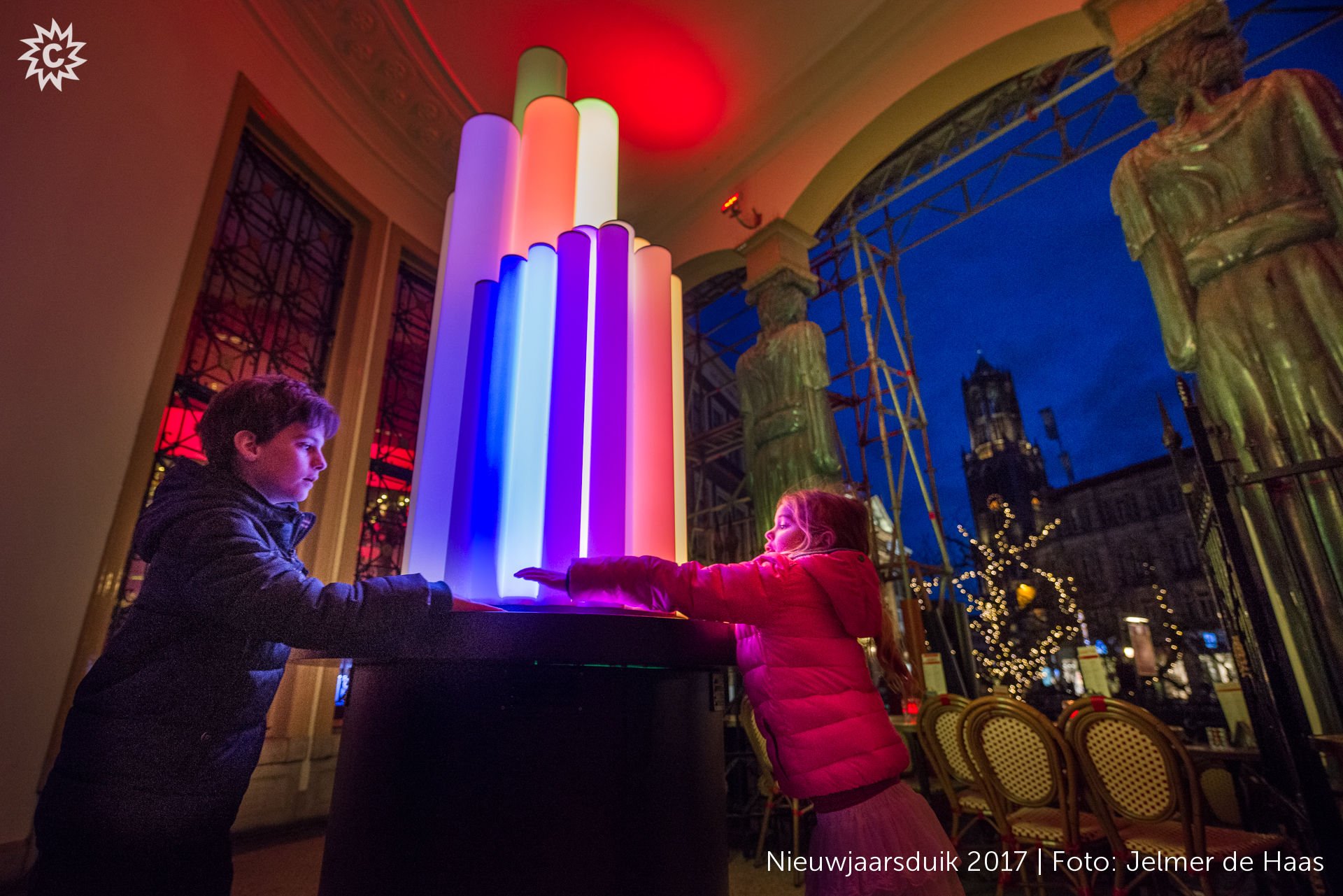 Specially for the renewed Mondriaan House in Amersfoort, we developed a Mondriaan version of our Sensorgan installation, which now has a permanent place in their exhibition. With this Sensorgan you can listen to and combine jazz and boogie woogie samples from songs that inspired Mondriaan when making his paintings.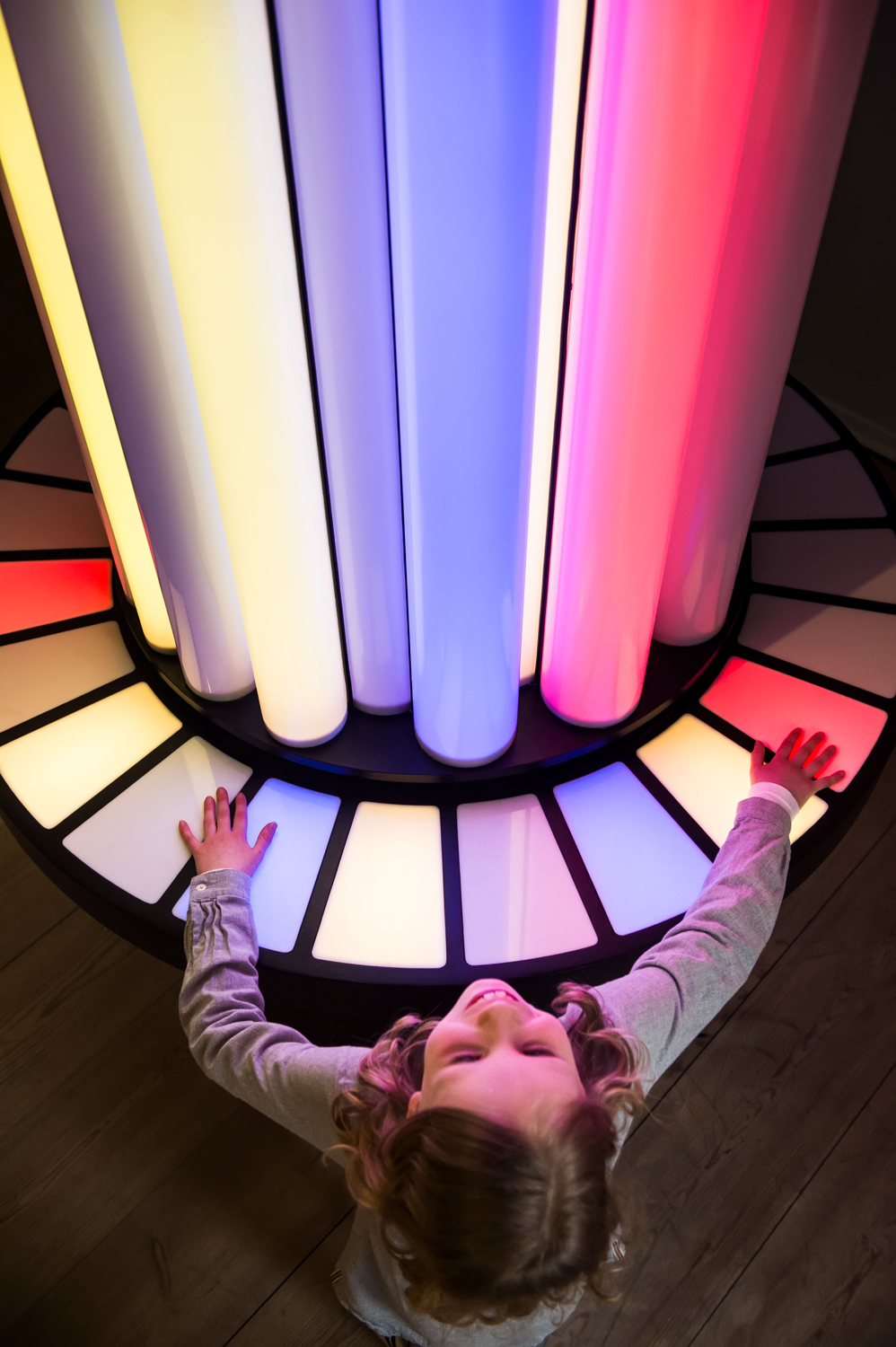 Foto by Mike Bink