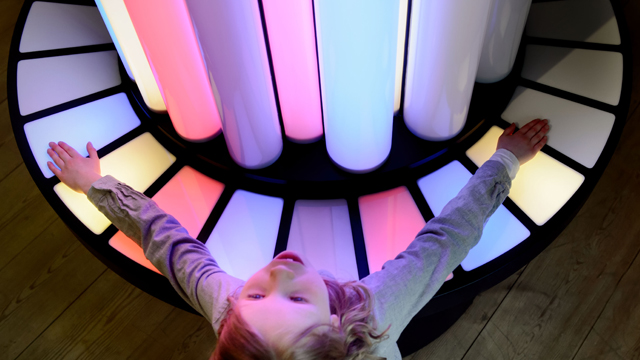 Sensorgan (2016)
The Sensorgan is an interactive, cooperative light instrument that aims to bring people together to share a few moments of color, music and playfulness. By moving your hands across its' surface you create music and  light up the organ-pipes of the instrument with bright, vibrant colors.
The playing surface of the Sensorgan is divided into many separate pieces, and each of these is linked to one of the pipes of the installation. When you move your hand over one of the parts it lights up, together with the corresponding pipe, and a specific musical loop sounds, for example a few notes of bass, some drum sounds, or a little melody. By using your hands and  working together with friends or strangers, or even putting your drinks on the surface, you can combine these loops to create music together.

In this way you create an audiovisual spectacle that can be heard and seen from far away to entertain the people around you or serve as a beacon to meet up with your friends. Whether you use the Sensorgan to play a tune, run around it trying to light up all of the pipes, use it as a hangout spot with your friends or just zone out for a while looking at the pretty lights and listen to the music, the Sensorgan is an art work you just have to experience.

The Sensorgan is available for hire for events and expositions. Get in contact if you want to discuss the possibilities!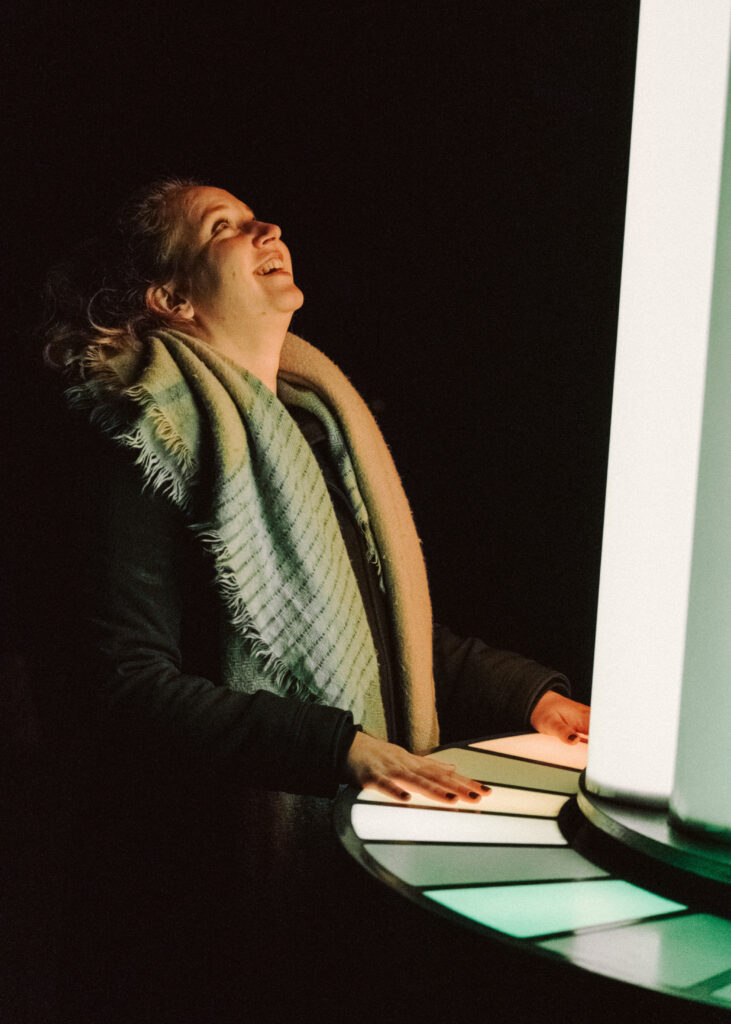 Vonk Festival, Houten, 2021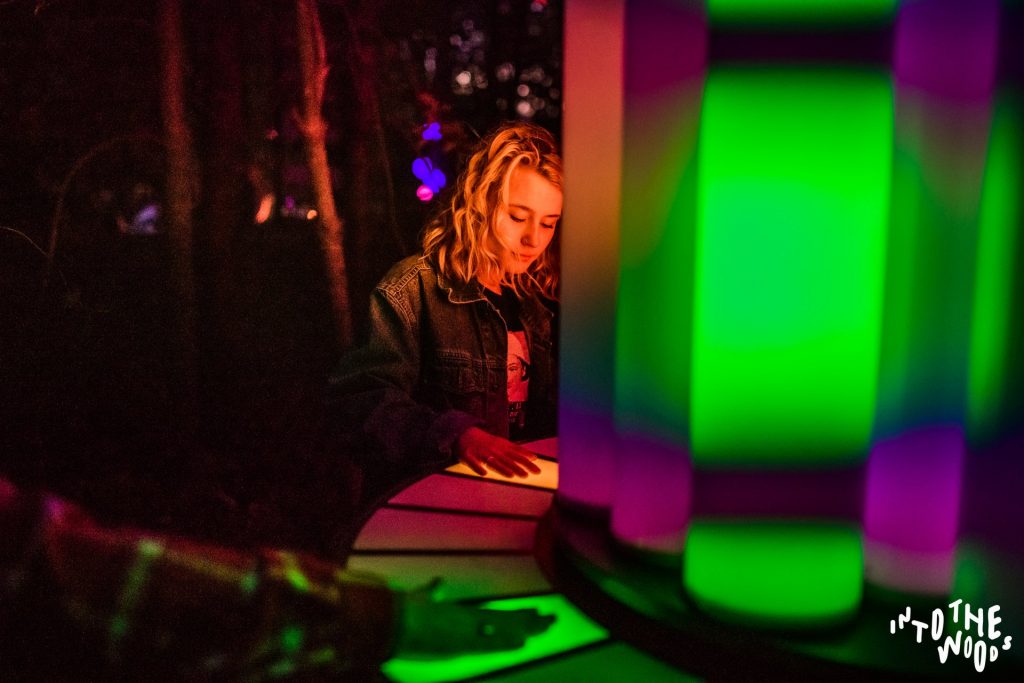 Into The Woods, Amersfoort, 2018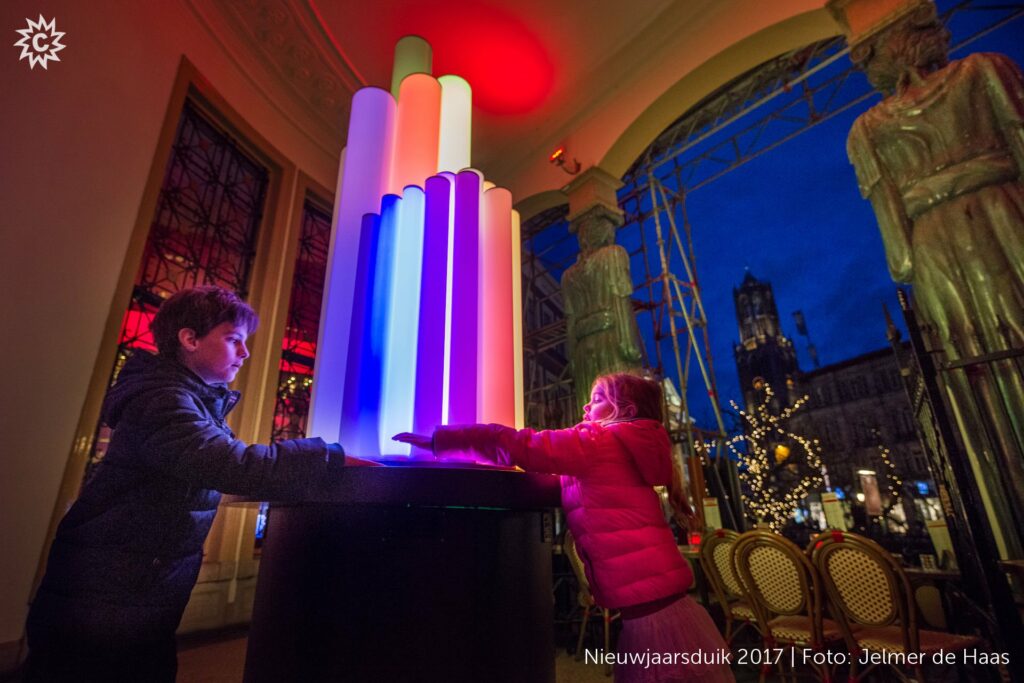 Culturele Zondag, Utrecht, 2017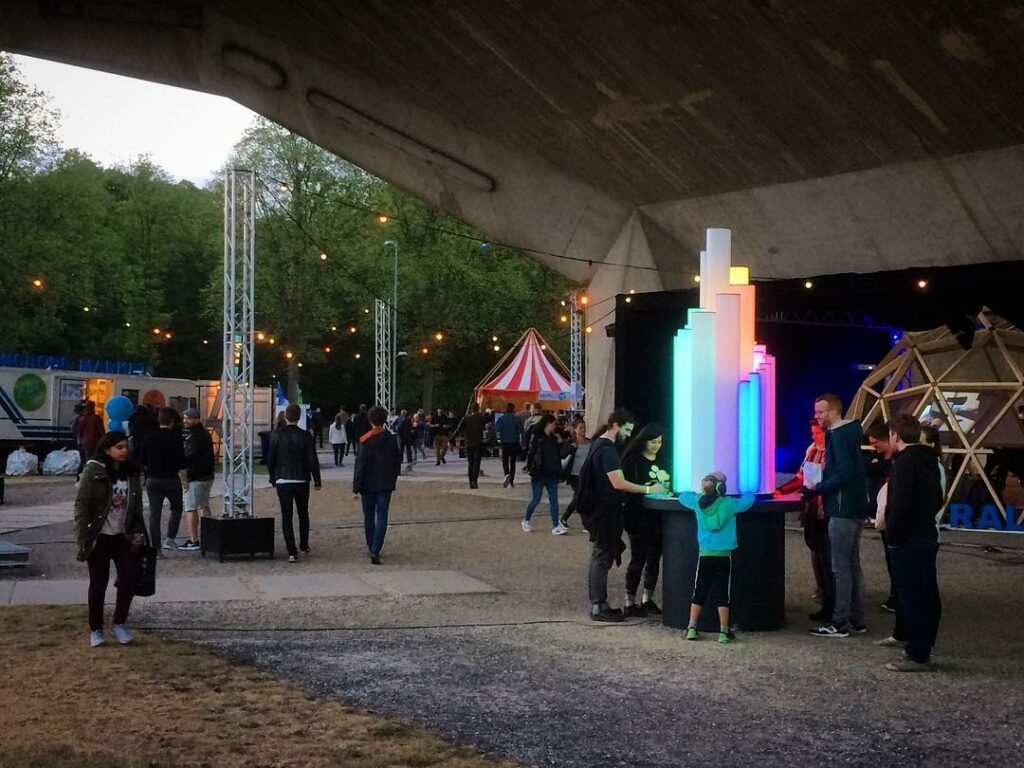 International Festival of Technology, Delft, 2017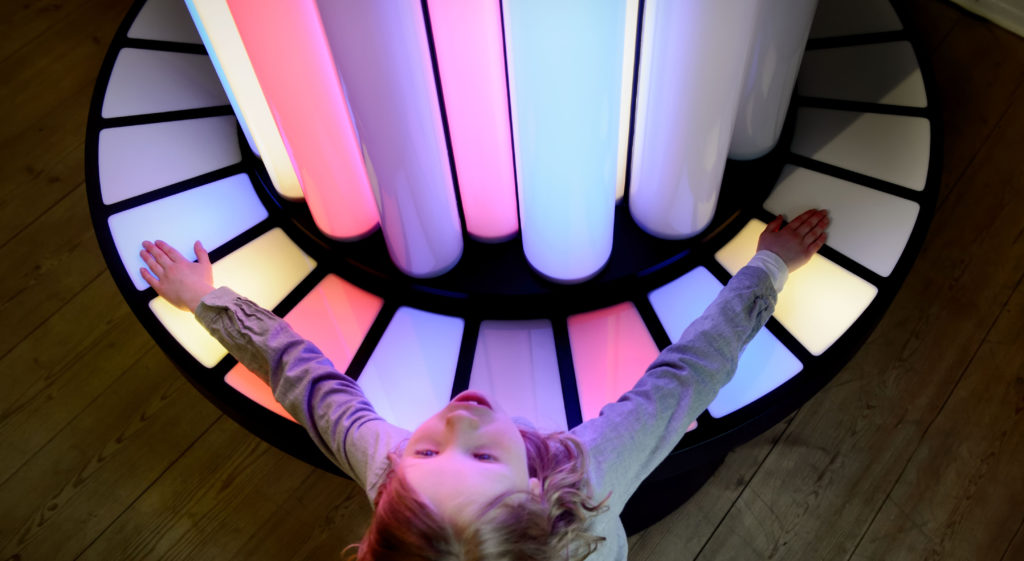 Mondrian Museum, Amersfoort