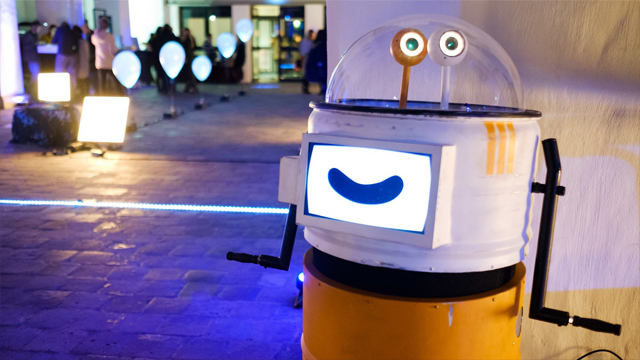 Cranky (2019)
For the "SETUP x NSVP: future scenarios for AI and the job market" open-call we created our robot friend from the future: Cranky. Together with three other works Cranky was first exhibited at Naturalis during Beyond Human Festival and Brave New World Festival 2019. 
Cranky takes the visitor to a future world, where almost all jobs have been taken over by robots and artificial intelligence. Is there still work that people can do better than programmable and self-learning machines? Cranky invites visitors to put this to the test, and, in a playful way, sketches what an application process might look like in the future. How can humans and robots work together in harmony?
To create Cranky, Front404 joined forces with writer Ewoud Kieft. Cranky is a reaction to the predictions of the World Economic Forum that by 2025 more than half of all work will be done by machines. Perhaps no reason to panic, but time for an alert and thoughtful response.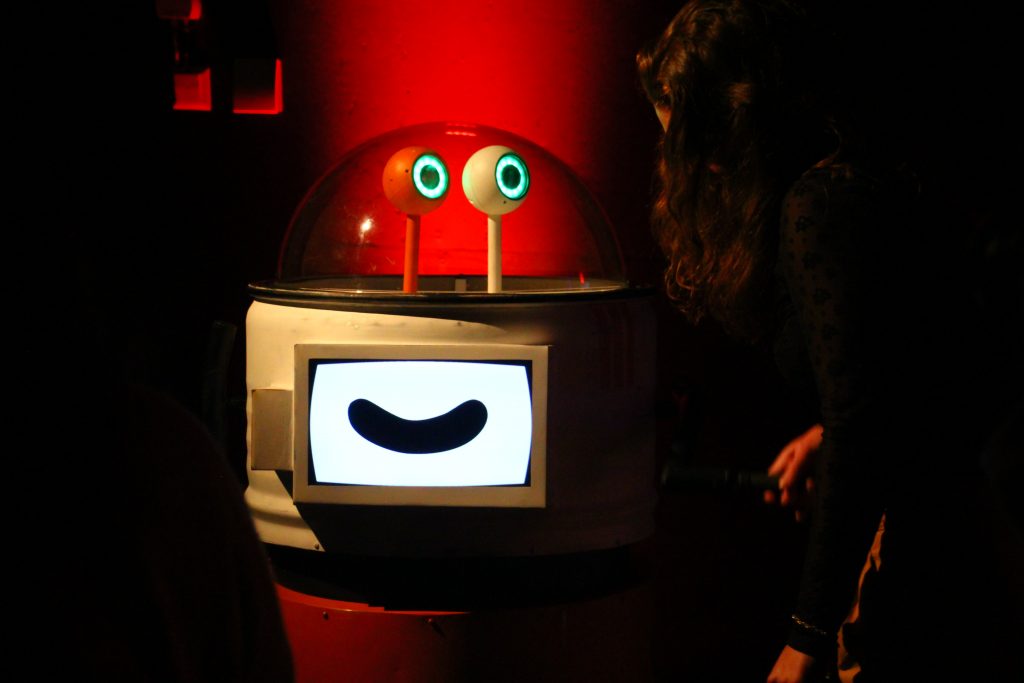 Brave New World Festival in Museum Naturalis in Leiden, November 2019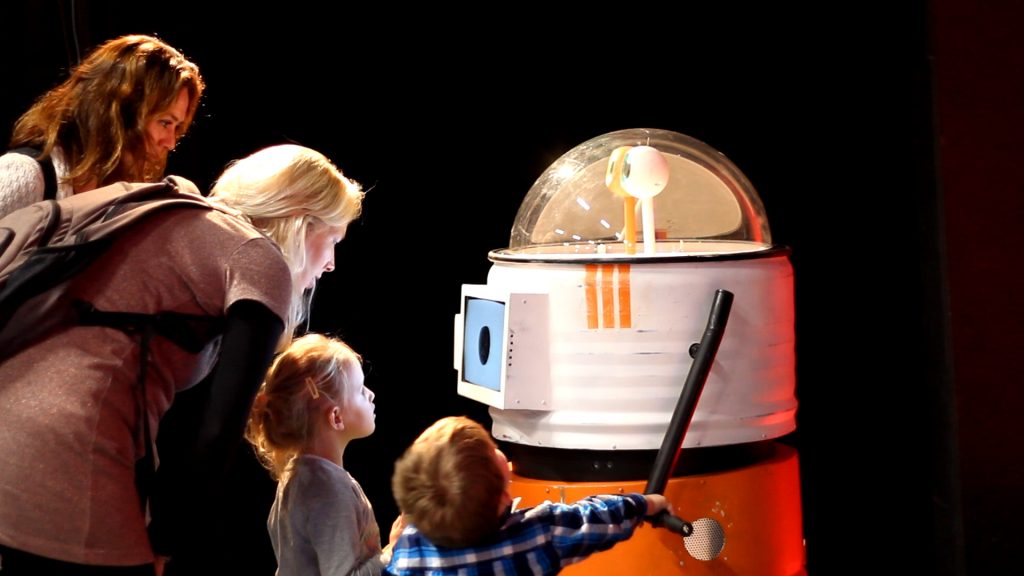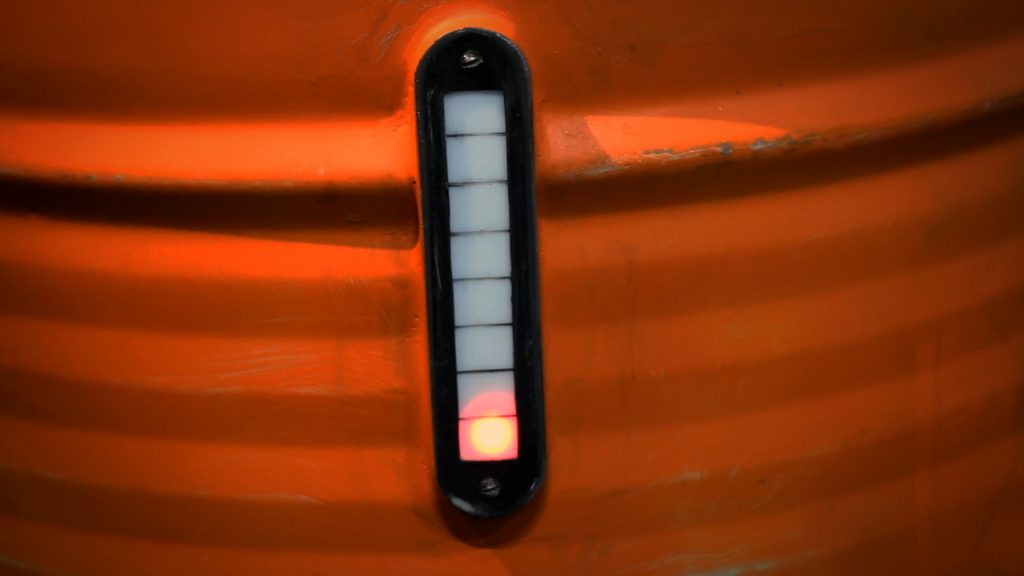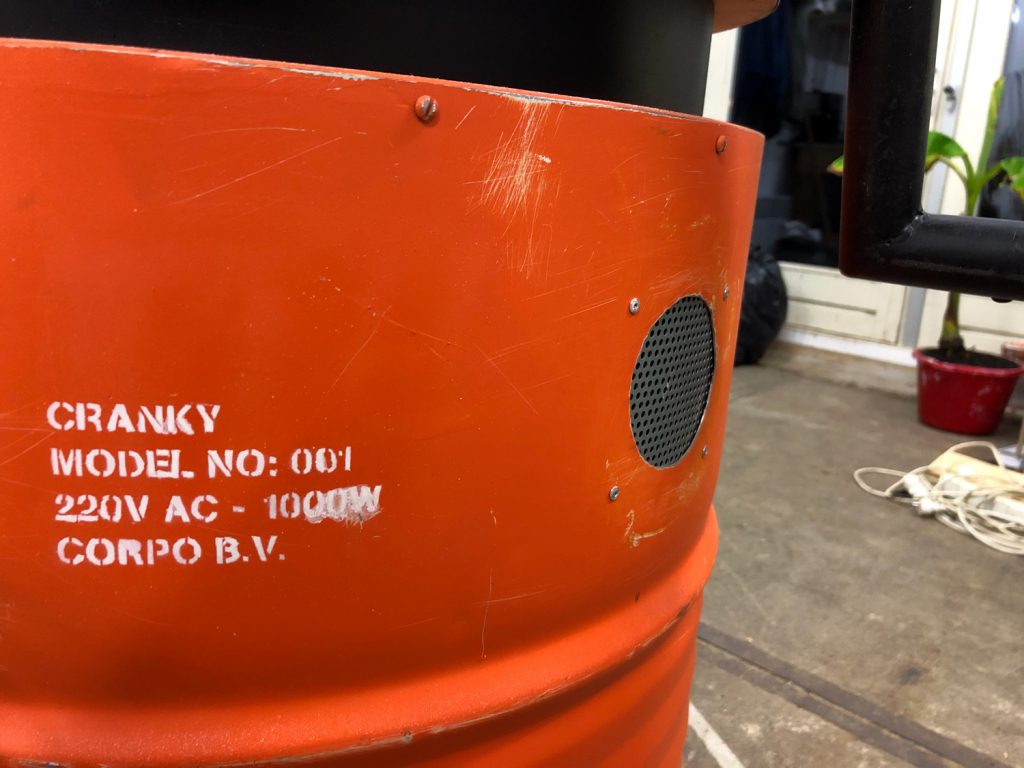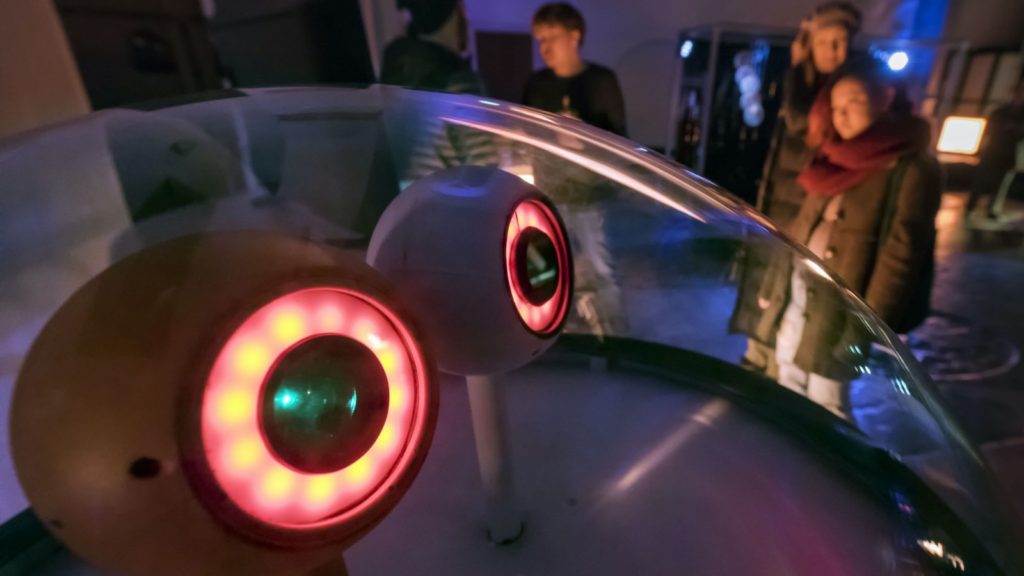 Re:connect in the Janskerk in Utrecht, November 2019